Till next time!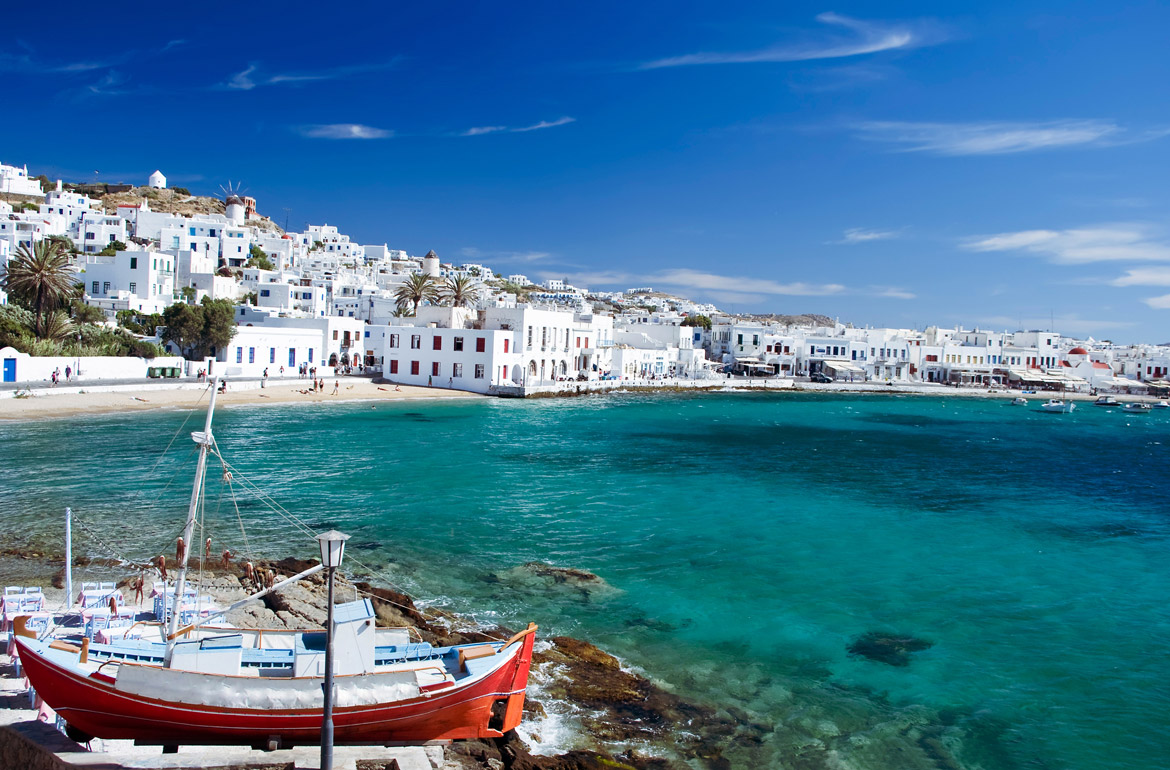 You can recognize them especially on grey rainy days, when Central Europe seems to have lost its sun plug: They are the ones with an almost totally faded yet still shining sun tanned face, or those gracefully moving as if they are still swimming in the blue seas, or those whistling a tune that was last summer's hottest hit; Being the living proof that sunny holidays have an impressively long, happy aftereffect, they are always ready to share photos of spectacular sunsets over the Aegean archipelago, bright selfies from when they were enjoying an explosive cocktail just steps away from Mykonos's famous windmills, or a short video from their sailing trip to the sacred island of Delos.
We refer to the happy crowd of holiday lovers who know that the best way to get through a long, cold winter and bear with its routine is being loaded with tons of energy coming from selected destinations where visitors have the opportunity to get the meaning of what life is all about! For a 2-week holiday in the Aegean —and especially in the Cyclades— is the equivalent of spending two whole months in a spa, or even a whole semester in some exotic retreat. Once you've been there all you want is go back to breathe the incomparable sea breeze, swim in the long, golden sand beaches, taste the exquisite local delicacies and dance the night away in some of Mykonos's wildest, world-famous beach bars and clubs.
It's not a secret, after all, that Mykonos is a dream island where travelers can satisfy their needs in many more than one way. Recharging batteries under the Cycladic sun is the perfect remedy for leaving behind the stress and tiredness of the wintertime and at the same time it is the best elixir to power one's dreams and goals for the next season.
And if you belong to the professional relaxers then you know that a full circle of summer recharging requires a familiar ambiance in a cozy hotel, like a home away from home where all your wishes and needs will be met and where "goodbye" is always replaced by "till the next time"!