Walking down the Old Port of Mykonos
Port, or harbor: a place of safety and comfort, a refuge. Surely, those who live near the sea understand deeply the meaning of the word and can value its great importance. Ever since humans started expanding in the world and building the first means of transportation, ports became the center of both economic and social activity, connecting sea and land transport and bringing remote areas close to civilization.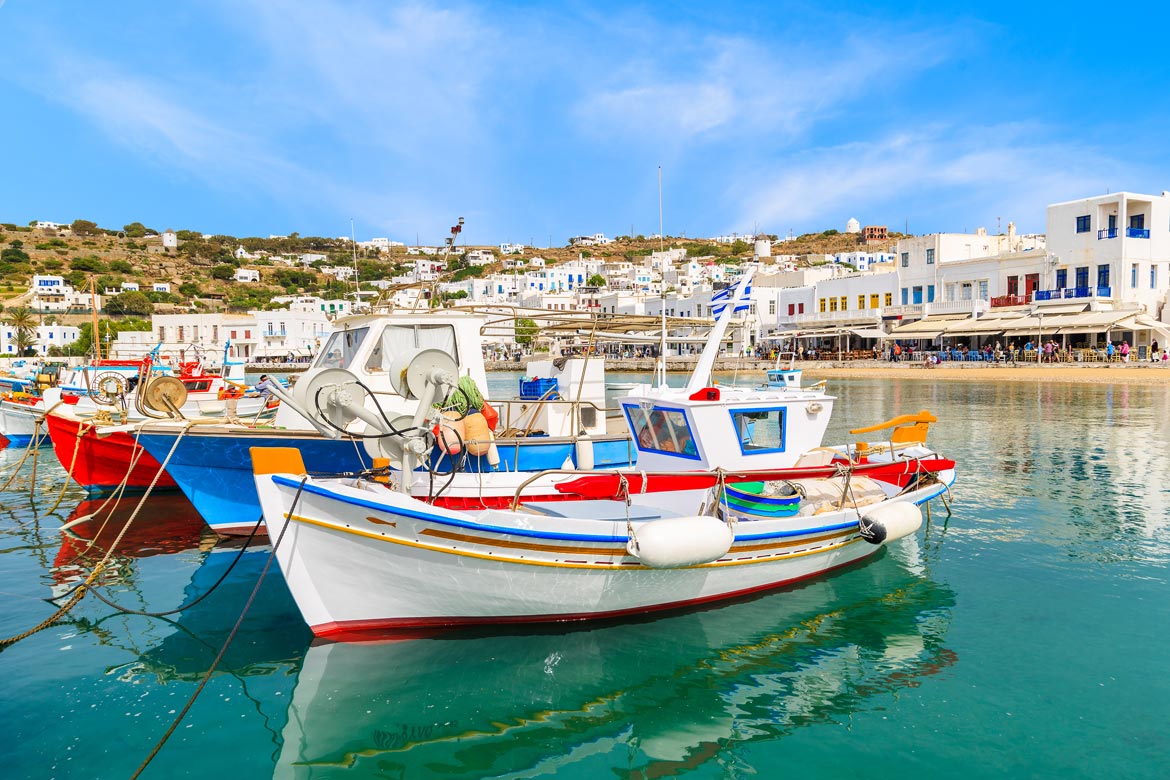 Ας a traditional naval and island state, Greece features countless ports. In winter they become alive only when the ferry from the mainland approaches (not always on a daily basis) carrying much-needed goods and basic necessities for the inhabitants. During the summer however, they are full of life, with their cafes, taverns and bars always crowded.
Mykonos for instance has two ports; located in Tourlos, 2km north from the center of the Town, the New Port operates exclusively with the passenger ferries and the cruise liners, hosting thousands of people every year, mostly between April and October. As for the Old Port it is in Mykonos town, just behind the famous Little Venice neighborhood, which is one of the Island's most famous attractions.
The Old Port is also an attraction on its own. Although it is no longer used for passenger ferries, it serves as the main departure and arrival spot for organized cruises, including daily trips to Delos, the sacred Island with the worldwide known sanctuary of ancient god Apollo. During the summer, on its north quay you will see docked some of the most elegant luxury yachts, while the other side of the port is mostly used by fishermen and locals who keep docked there, all year round, their beautiful, traditional, wooden boats.
Mykonos Old Port, that also includes a small sandy beach, is a rocking place, usually packed with tourist crowds, as it features a wide variety of bars, restaurants, taverns, and cafes and is very close to the picturesque alleys of the Island's Town. In addition, it is renowned for offering wide view to one of the most beautiful sunsets of the Aegean archipelago, when the sun sinks in the crystal-clear blue sea, with its amazing colors setting fire to the sky and marking the beginning of another glorious, vivid night on one of the world's most spectacular and popular destinations.