Celebrating life again!
What a winter it was! After a period of anxiety that seemed like it lasted for years, Mykonos is back! Having received praises from the whole world for its successful efforts to tackle the pandemic, Greece is reopening for its international friends, ready to deliver the same magical experience with the outmost care and precaution.
For the first time in more than 40 years, you can make last minute plans for visiting this blessed corner of the world that is included in the golden shortlist of luxury paradises for demanding customers.
Once you get here you will be welcomed by the smiling Mykonians, who have been preparing since March for this moment and who know how to treat their guests like royals; especially now that we need to take a long break from the gloomy atmosphere of the past months and start celebrating life again. After all, in Mykonos, every day —and night— is a celebration!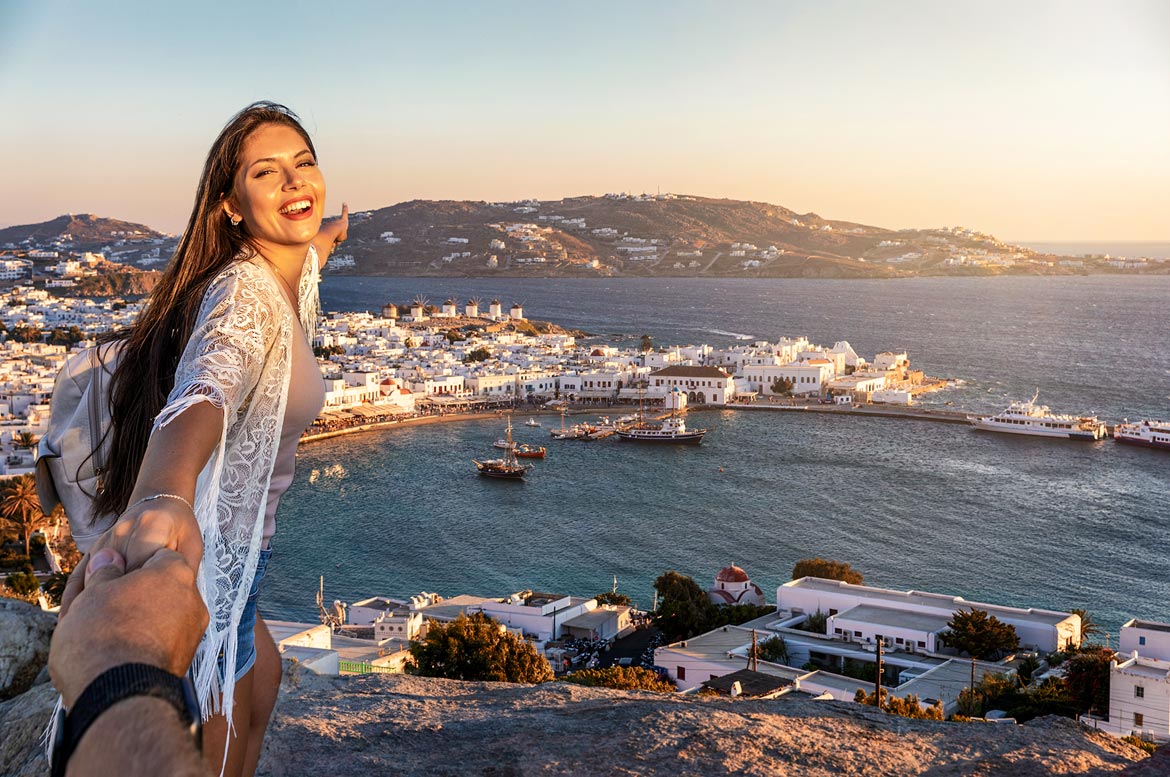 The spectacular colors of the sunset on the nearby Delos Island that have inspired painters and poets throughout the centuries; beaches beyond imagination with crystal clear waters, velvet sand and the sun shining till late afternoon; excellent food, and a rocking nightlife are only some of the elements that compose the incomparable value of this rare Aegean gem.
There are also other beautiful places to visit, like museums and Byzantine monasteries and exciting things to experience, like yachting or watersports. Every moment on this blessed by the ancient Greek gods island is worth telling a story about it: a long walk in the famous, sea-washed Little Venice neighborhood that attracts artists from the whole planet, trying to capture its unique atmosphere; a promenade across the old port where small colorful fishing boats wait for the "meltemi" (strong northern wind) to drop so that they can fulfill their daily duty; a bottle of ouzo in the old traditional tavernas, getting involved in happy conversations with the locals through the international language of gestures…
The list is endless but one thing is for sure: Mykonos will never stop surprising you and teaching you the thousand-ways-in-a-day to celebrate the beauty and magic of life!