"I do!" Throwing the wedding party of your dreams in Mykonos
Throwing any party in Mykonos is a guaranteed lifetime experience! On this beautiful island with the amazing coastline, the long golden sandy beaches, the luxury venues and wild nightlife anyone can enjoy a royal treatment and create unparalleled memories that will last for an eternity! Especially where weddings are concerned, Mykonos is listed among the top destinations in the world, for hosting unforgettable custom-made celebrations that your guests will talk about for years to come.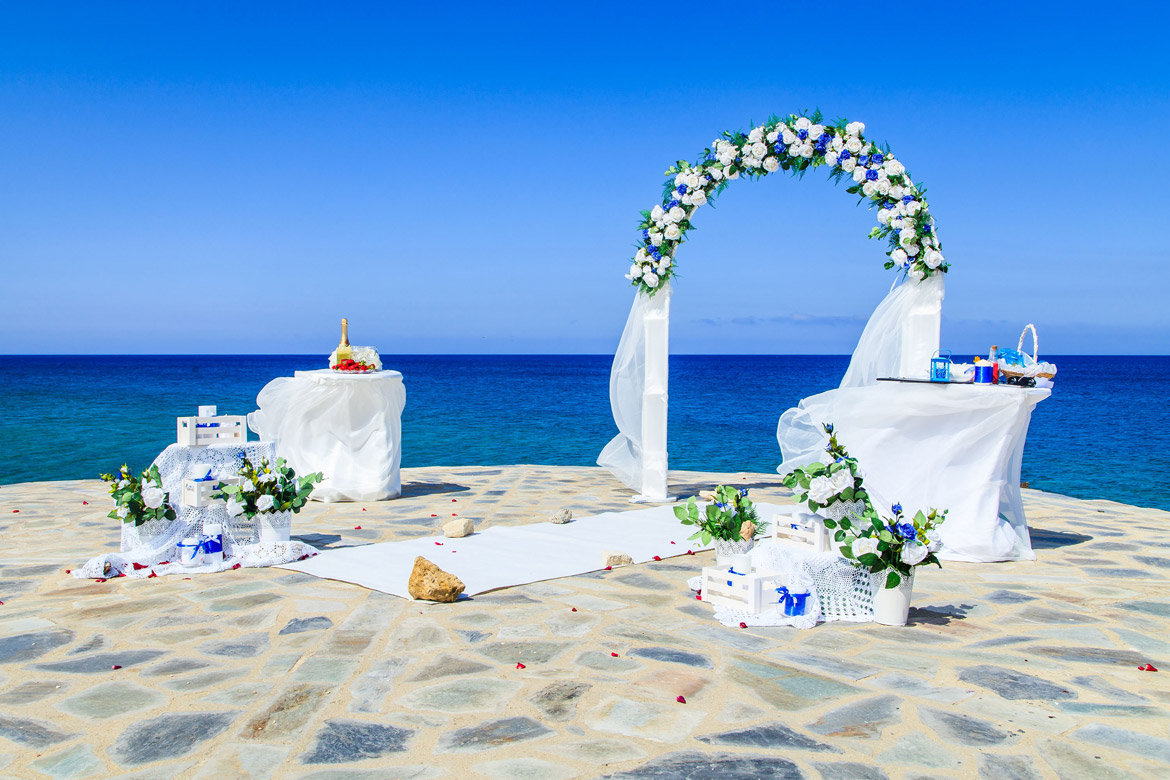 With Mykonos being such a popular place for exchanging vows with your significant other, it's never too early to find a date and book ahead the ceremony of your dreams. The choices are all yours; from a small party on a candlelit beach to a large super-cosmopolitan reception for more than 1,000 guests, you can have it any way you want it!
There are many experienced, perfectly trained wedding planners on the island, who will provide you with the necessary information, deal with the paperwork, book accommodations for your guests, arrange for transfers, suggest, and execute wedding party ideas and themes. For instance, you can even organize your wedding ceremony on a private yacht! There are almost no limitations as to what can be done in order for couples to celebrate their love and start their new life together.
Of course, the same applies for non-wedding celebrations. Whether it is a retirement party, baptism, professional gathering —or even a… divorce anniversary!— one can always find the right occasion to hold a glorious party on this breathtaking island of the Aegean Sea that is famous for its lifestyle, landscapes, nightlife and also stunning sunsets.
Last but not least, don't forget that in its capital (the famous Mykonos "Chora"), with the narrow streets lined with galleries, designer clothes shops, artists' studios, sophisticated beauty salons, jewellery stores etc, you can find anything you will be looking for, to be the indisputable star of the party of your life!