Mykonos: Looking forward!
Chances are that by Spring 2021 we will be looking at a much brighter coming summer, to wash away all the gloominess and stress imposed since last year, by the unprecedented COVID-19 pandemic. Mykonos will be ready to welcome its visitors in all its grandeur, with its transparent blue seas, golden sandy beaches, whitewashed little houses and chapels, amazing landscapes and 24/7 rocking atmosphere!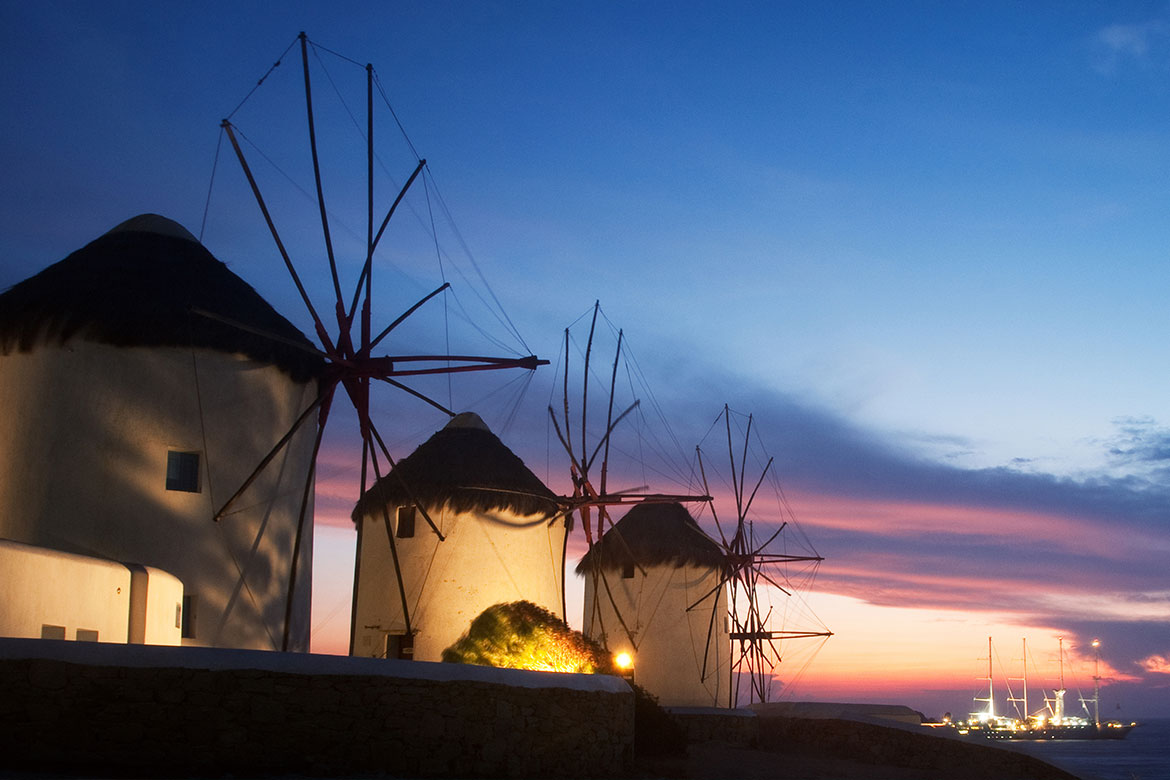 But though summer holidays in Greece may be a total bliss, the traditions, local customs, warm hospitality and delicious gastronomy of Christmas and New Year's celebrations across the Aegean sea make Mykonos a perfect getaway for an unforgettable, romantic winter interlude. As for the weather, the mild local climate might surprise you with long days of dazzling sunlight that could even tempt you to go for a swim!
To give you a small taste of what Christmas and New Year on this Cycladic gem look like, imagine waking up on the eves of both days to the traditional sweet-sounding Greek carols, sung by children who spend the whole morning knocking on the doors in Chora (Mykonos Town, the capital of the island) asking if they may sing them in exchange for some cents or sweets. Oh, the sweets… Wherever you go during this time of the year you will be treated with the mouthwatering melomakarona (honey cookies), kourabiedes (sugar coated almond cookies), dipples (strips of fried dough dipped in honey) — all delicious, made with the irresistible traditional recipes. In addition, many restaurants in Mykonos Town serve the rich festive dinner that includes several kinds of pies —don't miss the onion pie—, turkey filled with chopped meat, chestnuts and dried raisin, roast lamb with herbs and crispy baked potatoes, green salads and of course lots and lots of great local wine!
On the first day of the New Year in every Greek house the families share the famous vassilopita, a Christmas cake with a coin inside it. According to the tradition, he or she who finds the coin in their piece will be blessed with a lot of good luck throughout the new year. And after the vassilopita is cut to even portions by the host of the house, the table will be filled with more sweets and plates full of fruits, almonds and walnuts spread with honey.
All the above are just a small taste of the heartwarming, merry activities taking place in Mykonos during the festive season; and a really good reason for you enjoy an unforgettable stay next winter!