Mykonos: Discover excellence in taste!
One of the top attractions in Mykonos is undoubtedly the local cuisine, featuring mouthwatering dishes made with fresh ingredients.
You have undoubtedly heard about the amazing sandy coastline, deep azure-blue seas and notorious night life of a small super-picturesque, super-cosmopolitan island, part of the Cyclades' complex, in the Aegean archipelago, in Greece. Yes, Mykonos is the name and, rightly so, is one of the top destinations for demanding travelers from around the globe!
Anytime between early April and late October is ideal for visiting this earthly paradise that offers a million hidden attractions, waiting to be discovered by its guests. One of the top ones is the local cuisine, featuring mouthwatering dishes made of pure ingredients, like excellent homemade cheeses, colorful vegetables, top quality meat and —of course— an abundancy of fresh fish!
Starting from the cheeses, Kopanisti, a Cyclades PDO variety, is a spicy, creamy cheese that matures for a couple of months before reaching perfection and be ready to accompany a glass of ouzo or wine, along with other "mezedes" (small bites). Cheese-wise there are also the famous white, soft Tyrovolia that can be tasted in most local pies and the soured Xinotyro, ideal to accompany fresh salads and pasta.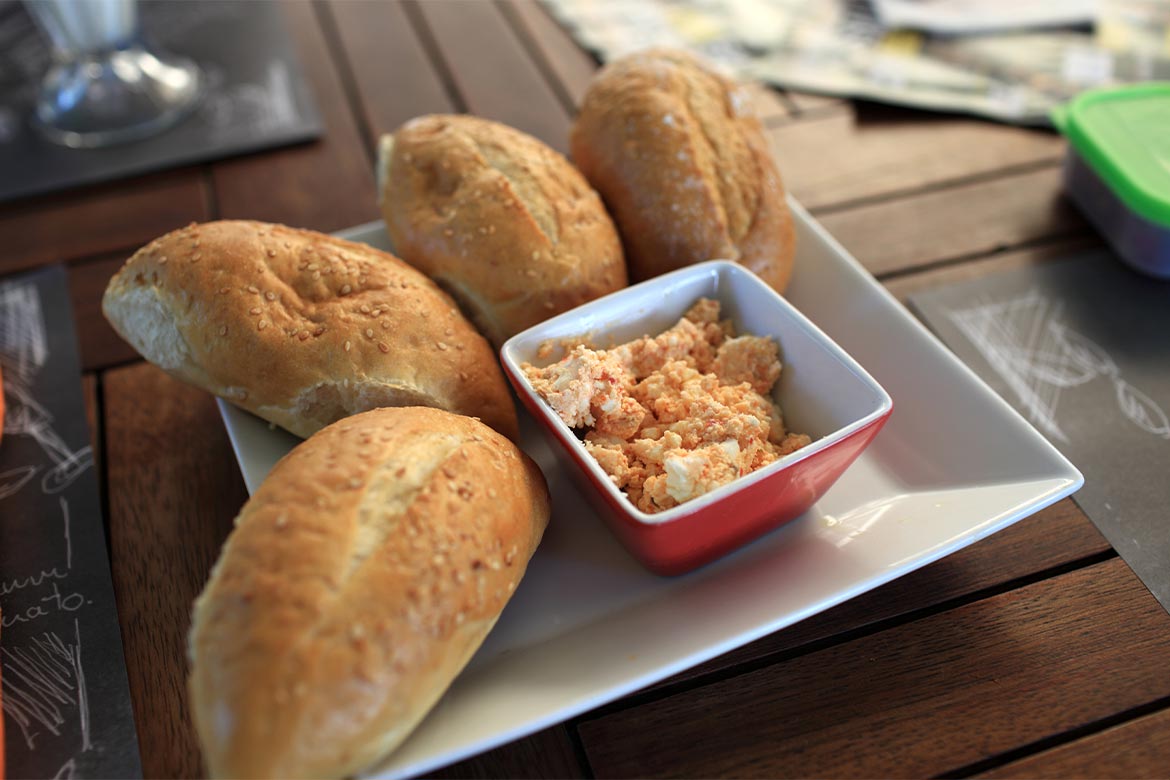 For the second round of ouzo and/or wine, make sure to try the famous mostra —also known as "dakos" in Crete— that consists of a rusk, combined with juicy fresh tomato, aromatic oregano and a large spoonful of exquisite virgin olive oil. In general, Mykonos' rusks are widely known for their exceptional taste that goes with almost anything. You will find them in almost every bakery on the island. Rusks are also the traditional comfort food in funerals, always served together with a small cup of Greek coffee.
Another trademark of Mykonos' gastronomy is louza – that is, thin slices of spiced and cooked pork, dried out under the winter sun. On the sweet side of food pleasures make sure not to leave the island before trying the emblematic amygdalota – a divine blend of almonds, sugar, and flavored with rose blossom scented water, topped with sugar powder!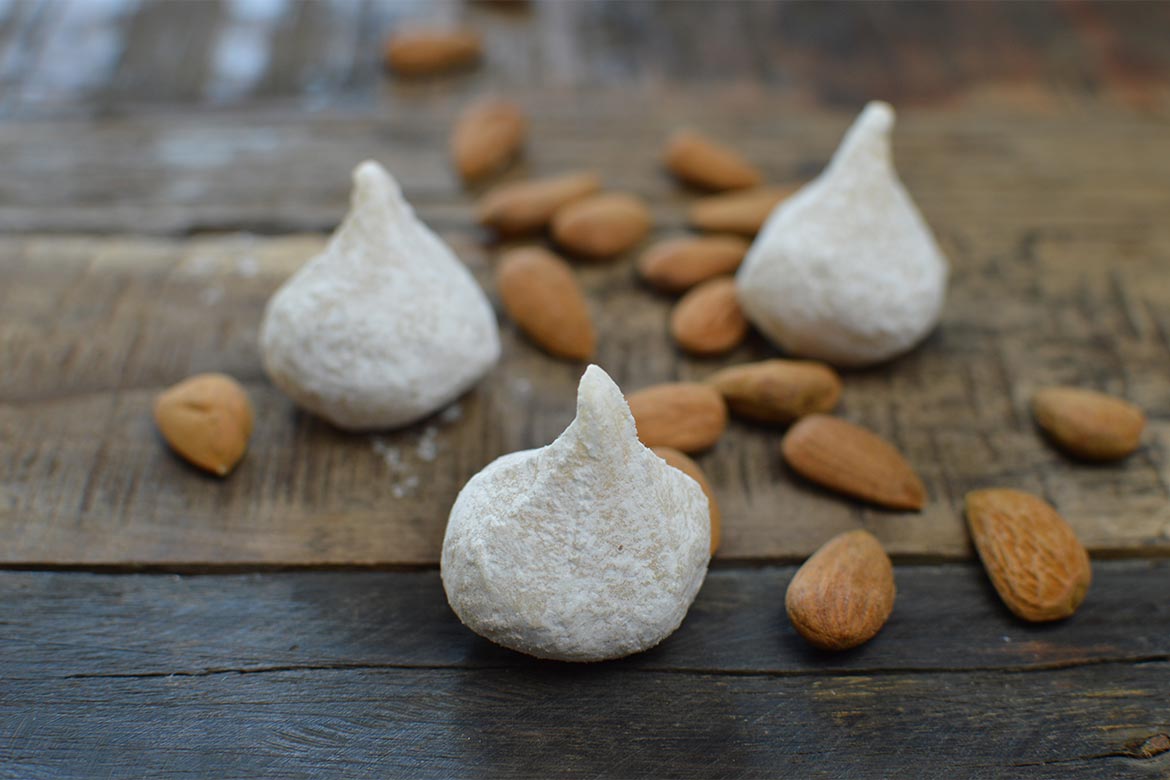 If this is not enough, go for the traditional kalathaki almond cake or for an irresistible melopita —honey pie— which combines the superb, authentic Greek honey with tyrovolia cheese.
Bon appétit!