Mykonos: a dress-code to remember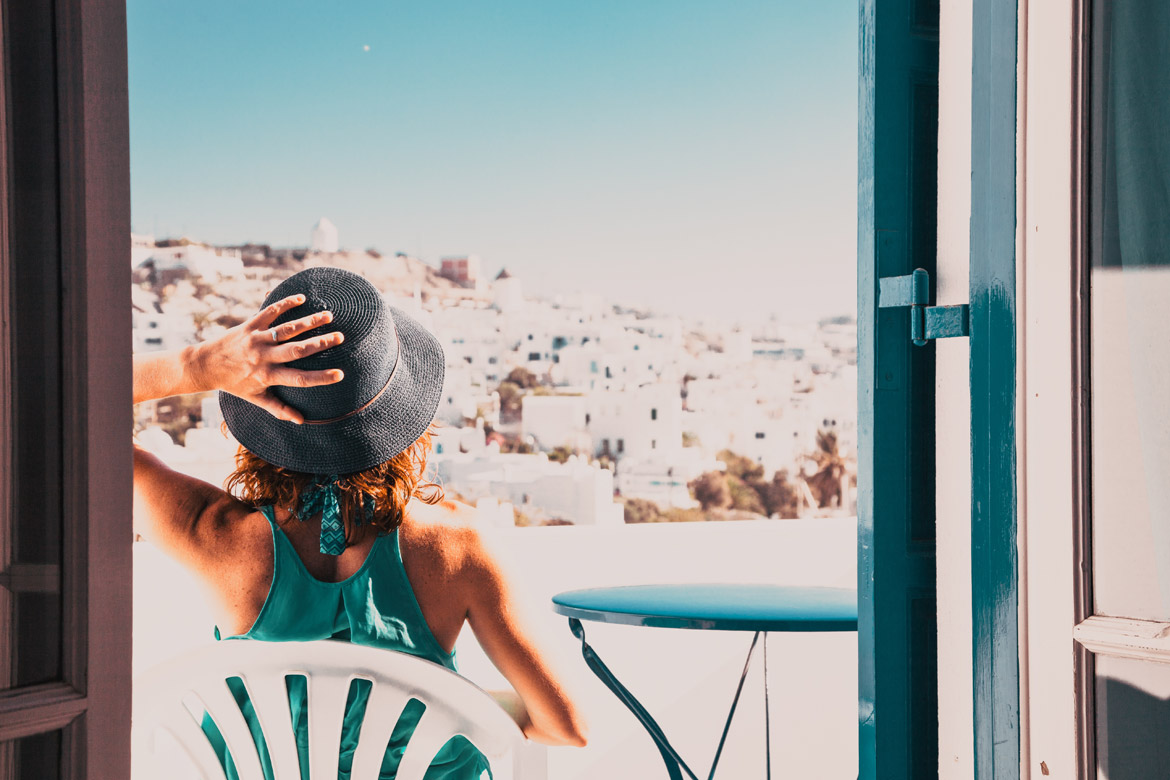 To start with, in Mykonos there is absolutely no dress code! As long as you choose funky and extravagant, glittering and flashy, fashionably chic and irresistibly sexy, you deserve to be a member of the iconic Mykonian tribe that floods every summer the super-famous amazing beaches, the picturesque alleys, the fancy restaurants and the notorious nightclubs.
Nevertheless, being a Mykonos connoisseur means that you are aware of an informal dressing code that automatically upgrades you to the frontline of the people who have already made the legendary island, their home. So, before you board the plane to this fascinating gem of the Aegean archipelago, make sure to pack accordingly:
A designers shopping bag to carry your fashionable high heels, after your first fall on the uneven paved alleys that will only tolerate sophisticated sneakers and/or flip-flops.
Sophisticated sneakers and/or flip-flops.
Along with your sun-protection line of products, make sure to also pack a tanned make-up. One of the few things that are not allowed by Mykonos styling code is a series of white straps left on your tanned skin by the different bathing suites you wear every day.
One or more of the much in style bucket hats. By bucket hat we mean the kind that will stick around your head in such a way that it won't move even during a hurricane. The north-east meltemi winds can be fierce and there is an endless list of lost-in-the-wind elegant Panama hats, looking for their owners around the Aegean Sea.
A stylish tracksuit. Working out during your holidays is optional but wearing workout clothes on your way to the elegant coffee shops is a statement by itself.
A set of state-of-the-art water coolers to carry when in the car or on any occasion that keeps you away of a service area. The combination of sun and hot, windy weather will keep you thirsty and the typical small plastic bottles of water are very much out of fashion.
Pay very serious attention to the caftans and other beachwear you will take with you. Every day after 1pm, most beach bars in Mykonos become loud dancing clubs, where the party never ends before dawn. A wise idea would be to pick up one of those huge, incredibly fashionable beach bags and fill it with a collection of the craziest, sexiest, fancier and more extravagant garderobe pieces you can dream of!